© 2023 All rights reserved.
Software connaissance
3D Modelling with (Revit & Civil 3D), 2D Autocad
SWAT+, WEAP, QGIS, GIS Desktop, GIS pro & GIS web
Rstat, MATLAB, HEC-RAS, HEC-HMS, HEC-GeoRAS
Bentley PondPack, FlowMaster & Civilstorm
Analysis of potential flood hazard areas of the KZN Province of South Africa, using ArcGIS
The floods in the KZN Province of South Africa that occurred in 1987 suggest that the watersheds analyzed using ArcGIS for the area at potential flood risk zone are correct.
Check out the video of the KZN flood that happened in 1987 (video here) and see the KZN potential flood hazard zone analysis that was done using ArcGIS considering the annual rainfall of 2022 in the Tugela and Umegeni watersheds ( video here )
Virtual Indundation  Demonstration
Tugela Catchment, KZN, SA
Umgeni River 2D HEC-RAS Analysis Result, KZN Province, SA
Reservoir routing with
Excel Spreadsheet
Reservoir routing with
HEC-HMS
Reservoir Routing Analysis
of
The Grand Ethiopian Renaissance Dam (GERD)
using Spreadsheet
Reservoir Routing Analysis
of
The Grand Ethiopian Renaissance Dam (GERD)
using HEC-HMS
QSWAT Model Run and Analysis, Thukela Catchment, 
KZN Province, South Africa
Differences were observed while running ARCSWAT and QSWAT exercises with same data
Data preparation for HEC-RAS (Long reaches)
Running HEC RAS model with real data HD
CNgrid preparation From Landuse and Soil type ArcGIS files
Running HEC-HMS Model and data préparation
Galexis Avance, Ecublens, Lausanne, Switzerland
About Me
‌Born and raised in a building contractors' family, I had been introduced to construction sites early on. The regular visits to dad's construction sites elevated my curiosity about the field of engineering. Later on, I went to an engineering college and studied Civil/Irrigation Engineering and received a degree in 1996. Then, After years of work experience, I carried on studying and received a master's degree in engineering hydrology in 2005. On top of that, I received additional training and took part in more advanced research at higher academic institutions as a collaborator and Ph.D. student. The universities I attended include The University of Arba-Minch, Ethiopia, The University of KwaZulu-Natal, South Africa, Central University of Technology, South Africa, The University of Fribourg, Switzerland,  The University of Applied Science and Arts Western Switzerland, Lausanne, and EPFL/UNIGE, Switzerland. I have also studied French language courses at, IFAGE, The University of Fribourg, and The University of Geneva, Switzerland. Besides, I attended various brief professional training courses that include 6 months Series of Water Management Courses conducted by the Natural Resources Conservation Service of USA (NRCS), 10 days of ArcGIS and GPS integration training conducted by the University of Bern, Switzerland, and 3 days of Water Resources Yield Model (WRYM-IMS Model) introductory course conducted by the Department of Water Affairs and Forestry of South Africa.
In my practical work experiences, I actually took part in various engineering assignments and gained experience regarding design hydrology, catchment studies, flood routing, building construction, irrigation infrastructures, and small-scale earth dam construction as well as other relevant water resources projects.
Simultaneously, I have enriched and enhanced my proficiency in using engineering instruments and software programs. Consequently, I am capable of utilizing engineering instruments such as Total-station and Theodolites. Moreover, able to employ engineering software packages such as Revit, Civil 3D, AutoCAD, ArcGIS, HEC-RAS, HEC-HMS, Bentley Software program (civil-storm, pond pack, Flow master, and others), IDRISI, PCI-Geomatica, and others.
At present, I am convinced that I have the essential proficiency to take part in prominent engineering undertakings that may possibly incorporate hydrologic design, dam and irrigation infrastructure as well as building construction supervision.
I hold a European Engineer Title (EUR ING) and am a Certified Civil Engineer in Canton Geneva (MPQ).
Professional Membership:
Residence

Geneva, Switzerland

Address:

Chène Bougeries

Webmail:

Contact page at the right bottom corner

Phone :

+41 22 700 30 05

Phone :

+41 79 392 29 70

Driving License :

B (Swiss and South African)

Licence & Certification :

SIA

No. 526992

EUR ING :

No. 34228

Website_EN :

https://hagoscon.com

Website_FR :

https://ge-hydro.work
Company Registration Number

Federal :

CH-660.1.463.020-6

UID:

CHE-259.869.852
‌

Philosophy Statement
‌Acquiring knowledge of engineering is an opportunity. It is an opportunity to resolve problems and add values to communities. In order to play a role proficiently and responsibly, rigorous training programs are absolutely necessary to acquire engineering skills.
In addition to having theoretical and fundamental technical backgrounds, I believe visualization talent is also vital to engineers. Competencies such as rational thinking, environmental consciousness, and ethical awareness are other aspects that are required to be mastered.
As an engineer, my task would be to utilize my skills with due diligence and accountability to play a role in contributing to the progress and advancement of human society.
‌

Reflection on Professional Growth
‌Schools help with acquiring knowledge and methodologies to help solve problems in the real world. Moreover, practical experiences have also a lesson to teach. Through years of practical experiences, I have developed not only my skills but also my confidence has gotten consolidated tremendously. As a result, successive projects were done with ease and more efficiency.
From being a participant in construction projects, I had gotten opportunities to lead projects, trained staff, evaluated projects in terms of feasibility and technical soundness as well as consult others to achieve their goals.
During the years, I have enriched my competences and acquired tools that could help to facilitate tasks more efficiently. The more I took part in research and construction projects, the courageous I became in decision making and solving problems with ease.
Future objectives: Long term ambition and explorations lie in mastering more computer applications to harness water resources proficiently in an effort to alleviate future water shortage crisis.
Testimonials & Recommendations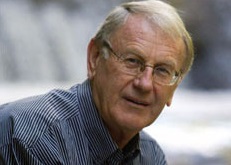 I knew Mesfin Tewolde while instructing training courses on the ACRU hydrological modelling system in the School of Agricultural, Earth and the Environmental Sciences at the University of KwaZulu-Natal's Pietermaritzburg campus. Later on, during his postgraduate research studies, I became his thesis co-advisor. His Masters theses, titled "Flood Routing in Ungauged Catchments Using Muskingum Methods", concentrated on finding methodologies to rout streamflows in ungauged catchments for the Southern Africa region. During his sojourn in our Department. He has studied courses such as research methodology, Irrigation design and management, dam design, applied hydrology, advanced academic communication, statistical methodologies, modelling for hydrological design and multiple regression analyses. As a result, he has developed his analytical and communication skills significantly. In addition, while he was writing his theses, he read countless scientific papers concerning flood routing and design hydrology. Since then he has demonstrated a strong desire to continue doing more research in hydrology. Therefore, I am certain that he will make an excellent addition and contribution to any relevant hydrological research group, and I highly recommend his engagement in any kind of innovative hydrological study endeavors in to the future. Please do not hesitate to contact me via the contact detail provided below should you require more details regarding Mesfin's competencies.--------------------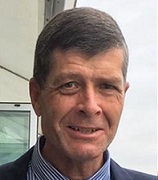 Mesfin Tewolde worked as a postgraduate student in the former School of Bioresources Engineering and Environmental Hydrology (BEEH) on the Pietermaritzburg campus of the University of KwaZulu-Natal (UKZN) from 2002 to 2005. His MSc Engineering research study involved an assessment of techniques for flood routing in ungauged catchments using Muskingum methods. He was required to undertake a literature review, develop a project proposal, and to apply various engineering hydrology techniques as part of his study. I was his dissertation supervisor during his studies and he demonstrated competence to learn and apply engineering hydrology techniques independently and to assess the significance of his results.I found him well-mannered in nature and enthusiastic about his studies and he has indicated in subsequent communication of his desire to further his studies. ----------------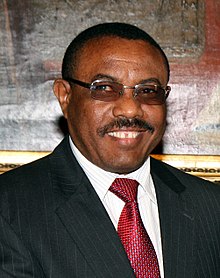 Mr. Mesfin Hagos, a graduate of Arba Minch Water Technology Institute, was assigned to the institute's research department and carried out the Cross Sectional and Profile Survey of the kulfo river. In addition, in his free time participated in the inventory and registration of the institute property with all desire and sincerity, as a result, he received this certificate.Mesfin is a very hard worker and well-mannered and can work efficiently for anyone who wants to use his profession.____________________________ Mr Haillemariam Desalegne was the Prime Minister of Ethiopia from 20 August 2012 – 2 April 2018, Chairperson of the African Union from 2013 to 2014 and Dean of Arba Minch Water Technology Institute for 13 years

Mesfin graduated in May 2006 with M.Sc. in Engineering from South Africa. I read his thesis on flood routing (hydrology) and found it to be a work of high quality. Previously, he completed a rigorous undergraduate program in Irrigation/civil Engineering at the "Arbaminch" Water Technology Institute, Ethiopia. Mesfin had worked in Ethiopia and Eritrea for many years before I met him. His assignments included engineering site surveying, design and construction supervision of dams/reservoirs, and irrigation works. He has a lot of field experience pertinent to hydrological sciences and engineering. Mesfin is fluent in the English language. His educational instructions, in Ethiopia and South Africa, and his working language is English. I knew Mesfin for two years (1998-2000) when I was working for the Ministry of Agriculture, State of Eritrea. My assignment was Technical Advisor on Integrated Watershed Development Program of the Ministry. Mesfin is very cooperative and pleasant to work with. I believe I am in a good position to comment on his professional ability. My background is in Agricultural Engineering (B.Sc., 1968, Ethiopia), Soils Sciences (Ph.D., 1975, U.S.A.), and Computing Science (M.Sc., 1998, U.K.), with professional work experience of more than 25 years. I recommend Mesfin highly for Doctoral work in hydrological sciences.

I have known Mesfin H. Tewolde for more than six months as a postgraduate student in Environmental Hydrology at the University of KwaZulu-Natal, formerly called the University of Natal. I taught him a Biometry course last semester. He was an active and hard-working student. He has done considerable practical in statistics using GENSTAT and other statistical software packages. He was one of the most active students during lectures and practical. Moreover, I give him a statistical consulting service for his M.Sc research. From the consultancy, I observed that he has a solid background in hydrology theory and practice. We could all see that he had potential as a future original contributor to the field. Therefore, I have no hesitation in recommending Mesfin H.Tewolde for further studies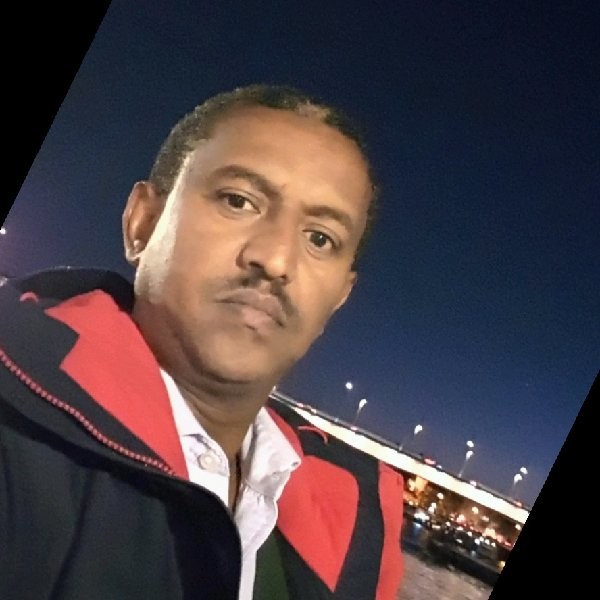 I have the privilege both to learn and study with Mesfin. During our undergraduate studies, I remember Mesfin was one of the few students who easily handle new challenges and encourage others to do the same. He was always eager to learn new skills and ready to map them with real-world problems. As far as my knowledge of Mesfin's ability at work is concerned he is a proactive, result-oriented, responsible, and technically able engineer. He is always ready to put all his energy and time to get the job done and is open to working with new people. I am a real witness that Mesfin is capable to work even in unfavorable working conditions.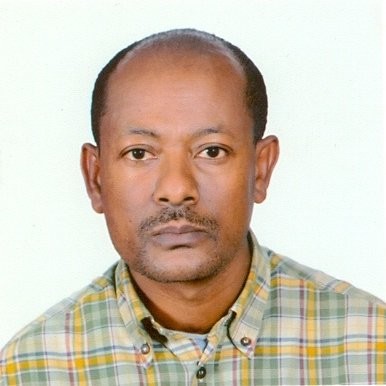 I came to know Mesfin Tewolde when we were both undergraduate students at Arba MInch University. Mesfin Tewolde is highly intelligent and has good analytical skills. He has excellent communication skills. He was highly proficient in applying the course material in analyzing the problem situations. He always explained his views very concisely and gave supporting arguments that were both clear and persuasive. Mesfin also demonstrated good teamwork skills in group assignments. At a personal level, Mesfin is a well-disciplined, industrious and has a pleasant personality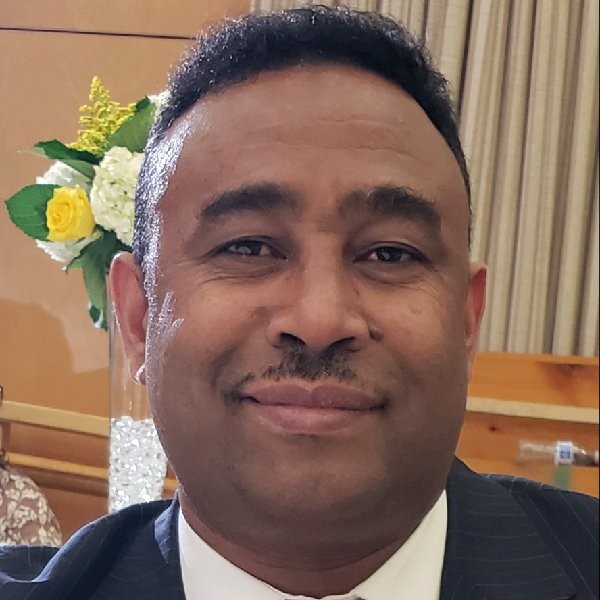 It gives me great pleasure to write these lines about Engineer Mesfin Tewolde, whom I have known for long since 2002 while pursuing my graduate studies at the University of KwaZulu Natal. Engineer Mesfin was my colleague at UKZN, I remember him working very hard for his research project in hydrology and specifically developing and designing models for ungauged catchments. During the years I had the opportunity to closely observe on his work performance, and I personally can attest to his potential, intelligence, and diligence. I have found Engineer Mesfin to possesses the necessary skills and background in his area of specialty and he also follows his conscientious towards the assigned work. Engineer Mesfin is a man with great leadership skills, amiable manners, and a strong spirit of teamwork. He also possesses an excellent skill of web design and with all virtues, I would always recommend him undoubtedly the best choice for your next career move within the area of modeling and engineering. I am sure, he will be an indispensable asset to your institution and to the scientific world in general.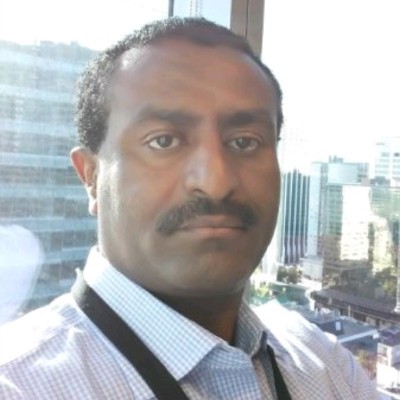 I came to know Mesfin Tewolde when we were together studying at Arba Minch University and since then I have been following him in his endeavors and all his tasks he has achieved throughout the following years. I witnessed his capacity to perform and accomplish a task in many projects. Mesfin has many practical experiences that he had demonstrated in various projects in countries such as Ethiopia, Eritrea, South Africa, and Switzerland. His communication skills, energy, and enthusiasm to do more research and advancing his education are incredible. I have additionally read his journals of hydrological research studies and I bet it is a result of constant effort as well as devotion. He is a capable person, hard-working, and also great to work with. As a result, I strongly recommend him for any institution that needs his abilities and proficiency entailing hydrological research studies, as well as any type of other water or civil engineering design-related jobs. Please do not hesitate to contact me at the contact number or email listed below in case you would like more information regarding Mesfin's capacities and credentials.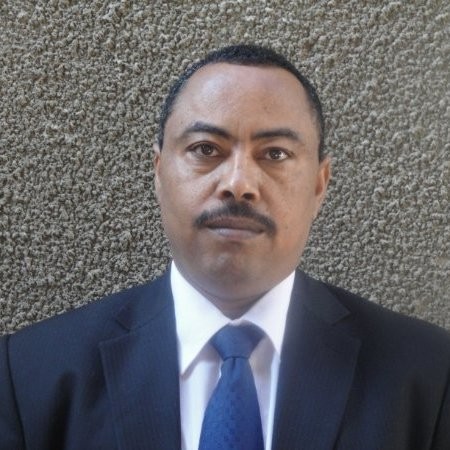 Mesfin was a diligent student who brought insight and energy into the classroom. we were in the same department and the same batch during the undergraduate study. He showed a great ability to handle challenges and proven through practical exercises. He is gifted to work in good harmony with groups and capable of easily adapting to new environments. Mesfin always likes to face new challenges and enjoys solving it. It is my privilege to recommend Mesfin as a capable person who can shoulder any assignment related to his field of expertise.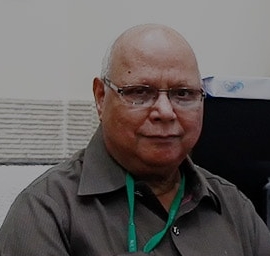 Both Professor Pande Brij Basi Lal, currently the General Director at Noida Institute of Engineering and Technology (NIET), Greater Noida area ( INDIA) and Professor Seifu G. Guangul (currently residing In Canada) were my undergraduate Theses Supervisors at Arba Minch Water Technology Institute, Ethiopia.
__________________
____________________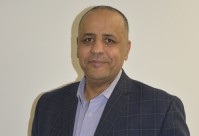 I have had the opportunity to know Mesfin at personal and professional levels while at Arba Minch University. He is reliable, dedicated and always striving to greatness. I have always admired his passion and love for the profession of water resources.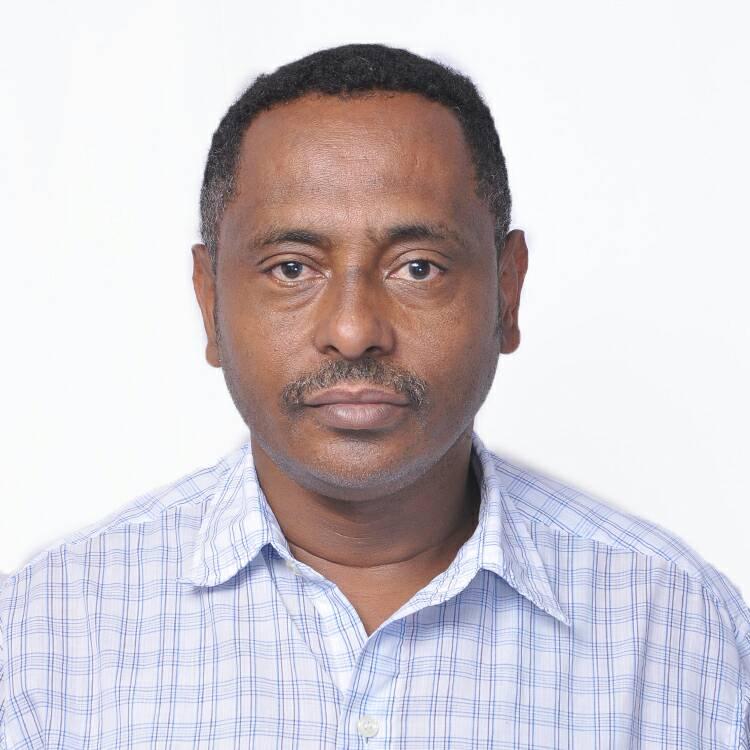 Well, where can I start the story! Mesfin and I were very close and I knew a lot about Mesfin. We both studied from early elementary class until high school. As we were in the same class, we used to study together, play together, and do everything together. Even we hung-out together during our vacation times. Obviously, I cherished his friendship while studying with him all along with the 9th grade up to the final high school class. As a friend, we were inseparable. Upon completion of our high school studies, we separated because we went to different universities. He went on to continue studying engineering and I went on studying Pharmacy. My profession is a pharmacist. I worked as a pharmacist at the Adama Hospital Medical College in Nazareth city for several years, more than 20 years to be precise. Later on, I became a manager of my own pharmacy in Nazareth city, Ethiopia. I love my work and appreciate my profession. Therefore, as my experience suggests, I am in a better position to explain unambiguously Mesfin's upbringing, early education, and skills. As per my recollection in our early studies, Mesfin was a much disciplined, hard worker, well mannered, and exceptionally respectful to his seniors. I never saw him faltering while doing his studies. He was on top of everything, he managed well everything and later joined the university with ease. He enjoyed studying as much as life. I am a living testimony that Mesfin was very preserving, a person work in hard conditions impeccably, and a person committed to his scientific studies. Not only committed but he has also all the necessary competence to accomplish a great task, the capacity to overturn any situation into profits. He was an inspiration to all of us and I hope he still is to others, if you need to know more about Mesfin, please give me a call so that we can chat about his upbringings and competencies.---------------------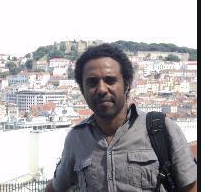 Mr. Mesfin Tewolde is one of my colleagues while we were both working for the Ministry of Agriculture, in Eritrea, at the Keren Branch office of the ministry. He used to construct dams and weir structures. I used to work in a similar territory and regularly visit his dam construction site. Given that, the region is very underdeveloped and even did not have the vital supplies, I witnessed him working in those harsh conditions impeccably. Quite a while later, I even saw personally after the finish of the construction of the dam that it has profited the residents tremendously. The locals utilize the dam hold for Irrigation and drinking purpose. Later we both got an opportunity to a post-graduation study at the University of KwaZulu-Natal; South Africa, where we become personal companions. We used to live in the same apartment and we were exceptionally too close. This is when; I get the opportunity to see a greater amount of his works and his capacities accomplishing assigned tasks. For the most part, we study in research facilities together and I have seen him doing his Master's research project in hydrology. I noticed that he was persevering and committed to the research he was assigned to work on. Mr. Tewolde is well mannered, communicates easily with anyone, he is friendly and pleasant to work with. Moreover, he always gives helping hands to those who require his expertise. Therefore, I recommend Mr. Tewolde to any opportunities and I am certain that he will be a great asset to any organization that needs his expertise. In case you need more clarification and insights concerning Mr. Tewolde, please do contact me at the address provided below.---------------------

It gives me great pleasure in writing this recommendation letter to a well-deserving longtime colleague, Mr. Mesfin Tewolde. I believe I am a living witness of his work experiences and professional competencies, as we both worked and studied together for such a considerable time, both in Eritrea and in South Africa. During the years, we spent together working for the Ministry of Agriculture (MOA) in Eritrea. Although Mesfin used to work at the central office in Asmara, he frequently visits us in the southern region, where I used to work. I visited his dam construction sites several times and worked in collaboration with him on related projects as well. This helped me to know him better. Mesfin is highly motivated who tirelessly devotes all his time and energy to science and discovery. In Eritrea, while working for the MOA, Mesfin has contributed a lot to improving the lives of many farmers through the dam project endeavors. I met Mesfin later during wartime when we both called up for the Eritrean National Military Service duty under the Ministry of Defense orders. We both served together at the port city of Assab, Eritrea. During those days, Mesfin passionately contributed his expertise in the construction of a new large hospital building complex. The Hospital completed on time and offered tremendous regional service during the long years of the Eritrean & Ethiopian border war. Mesfin and I also spent considerable time together studying at the University of KwaZulu-Natal, South Africa. We used to discuss our master's projects and other scientific articles. That was when I saw him working on his hydrological project theses daily. Moreover, I have read his published hydrology journals as well. It was a highly referred journal. That is the result of his long years of practical experience and dedication to the subject. On a personal level, he is cordial and pleasant to work with. Mesfin is a much disciplined and well-mannered person. He is surely diligent to cooperate with and happy to share his expertise with anyone who needs his support. Therefore, I surely recommend Mesfin for any organization that needs his expertise and I am certain that he will add esteems to any institute that may require his skills. If you need more insights about Mesfin competencies and experiences do not hesitate to contact me with the address provided below. --------------------
Resume
Education
2002-2005
The University of Kwazulu-Natal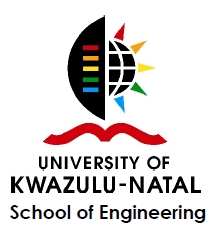 1991-1996
The University of Arba Minch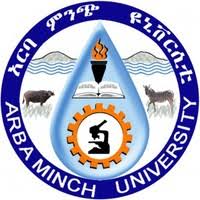 Further Education
February 25, 2021 - June 25, 2021 [150hrs]


2018-2019
The school of communication, Arts & Digital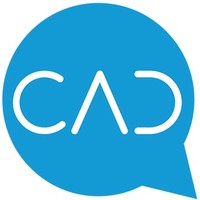 www.cadschool.ch
CADSchool, Geneva:  training of Revit (basic and advanced levels)  and  Autocad 2D basic and advanced level (CAD)
2011 - 2012
HES-SO Lausanne (Swiss)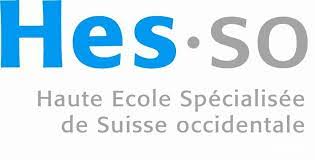 www.hes-so.ch
Universities of Western Switzerland: Attended engineering courses such as advanced Geomatique and its applications (GEO), Project management and  communication (GPR),  Construction and environment law (DCN), construction and Structural engineering (CSR), Management and development of water (EAX), Cartography and GIS (SIG), Water treatment and quality and geology and hydrogeology
2008-2011
The University of Fribourg, Switzerland

www.unifr.ch
University of Fribourg, Switzerland, Collaborator, and Research fellow (Doctoral candidate): I have studied ArcGIS et IDRISI, PCI-Geomatica (Orthoeng), ERDAS imagery (Orthobase), satellite images and   SLEUTH growth model and subsidence of alluvial soils caused by intensive water withdrawal
2005-2007
Central University of Technology (CUT) South Africa,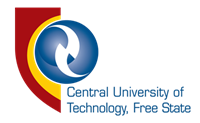 1999 (10 days)
The University of Bern, Swiss

www.unibe.ch
Sponsored by the University of Bern, Swiss. training location - Asmara (Eritrea): 10 days of training management of geographic information WIN 95/NT Arcview, and GPS. Center for the Development and Environment, University of Bern
1997(6 months)
The Natural Resources Conservation Service (NRCS), USA
www.nrcs.usda.gov
NRCS, USA: Hydrology for engineers, geology for engineers, structural analyses for engineers, Documentation for construction  projects,  irrigation techniques, the study of soil Mechanics,
Engineering Skills
Engineering Hydrology (Design Hydrology)
95%
Civil Construction Supervision (Building, Dam, & Irri. infrastructures)
80%
Total-Station and Theodolite
80%
Design and Drawing of civil structures
99%
3D building modeling & BIM collaboration
80%
Engineering Software Skills
HEC-RAS, HEC-HMS, HEC-GeoRAS, HEC-GeoHMS
80%
ArcGIS, ArcGIS-Pro, WebGIS
85%
PondPack, Flowmaster, Civil-Storm
100%
3D Modelling (Revit et Civil 3D) Revit and AutoCAD, Revizto 4, Solibri, BIM360 softwares
80%
Geomatica, and IDRISI (photogrammetry)
85%
Able to communicate easily
Precision and attention to detail
Capacity of quick adaptation
Sprite of initiation
Time Management
Analyse, manage and administer a team of professionals
Problem-Solving
Social Networking
Flexibility

Publications
2021

CAS 3, 2021: Report 

Tewolde MH (2021) Analyse spatiale d'emploi plein temps secondaire réalisée sur les quartiers de commune de Genève, Information Géographique en Urbanisme,  CAS 3, Institut des Sciences de l'Environnement (ISE), Université de Genève (UNIGE) & École Polytechnique Fédérale de Lausanne (EPFL), Suisse

2009
P S van Heerden, C T Crosby, B Grové, N Benadé, E Theron, R E Schulze & MH Tewolde (2009), Integrating and Updating of SAPWAT and PLANWAT to Create a Powerful and User-Friendly Irrigation Planning Tool, WRC report No. TT 391/08.Water Resources Commission, Pretoria, RSA
2008

Seminars:

Tewolde MH (2008), Seminar in Geomorphology: Subsidence in alluvial soils caused by intensive water withdrawal, University of Fribourg, Switzerland.

       PPT_Link
2007

Peer-reviewed Articles and Reports

Smithers JC, KT Chetty, Frezghi MS, DM and Knoesen Tewolde MH (2007) Development and assessment of a continuous simulation modeling system for design flood estimation, WRC Report No. 1318/1/07. Water Resources Commission, Pretoria,

2006

 

Tewolde MH and JC Smithers (2006) Flood routing in ungauged catchments using Muskingum methods. Journal of Water South Africa. 

2008
Tewolde MH (2008), Image Orthorectifying and mosaicking using PCI-Geomatica, (Steps are shown using an aerial photograph in Bulle area) and preparation of files for SLEUTH urban and land-use change model, University of Fribourg, Switzerland.
2006
Tewolde MH (2006), Rainwater Harvesting Technology for Small Households, School of Civil Engineering and Built Environment, Central University of Technology, Free State, South Africa.
2005

Books and Chapters in Books:

Tewolde MH (2005) Flood Routing in Ungauged Catchments using Muskingum Methods. Universal Publishers, Florida, USA.

2005

Conferences:

Tewolde MH and Smithers JC (2005) Flood Routing in Ungauged Catchments Using Muskingum Methods. Poster International Conference on Integrated Assessment of Water Resources and Global Change: A North-South Analysis, Bonn, Germany.

2002
Tewolde MH (2002), Flood Routing, School of Bioresources Engineering and Environmental Hydrology, University of KwaZulu-Natal, Pietermaritzburg, RSA.
2002

Accessing Excellence ("Honors Class"): Before transitioning towards a master's program in hydrology.

Tewolde MH (2002) Hydrological dam design, School of Bioresources Engineering and Environmental Hydrology, University of KwaZulu-Natal, Pietermaritzburg, RSA

2002
Tewolde MH (2002) Forest Hydrology, Seven Oaks Experiment Station, School of Bioresources. Engineering and Environmental Hydrology, University of KwaZulu-Natal, Pietermaritzburg.
2000

Sample Project Design Paper, Eritrea:

Tewolde MH, Tareke, S and Gebrehiwot, T. (2000) Berhnet earth-fill dam report, Land and Water Resource Department, Ministry of Agriculture, Asmara, Eritrea.

1995

Undergraduate Papers:

Tewolde MH, Mitiku B, Tamir M. and Seid S. (1995) Hare Irrigation Project Design Report, Department of Irrigation Engineering, Arbaminch Water Technology Institute, Arbaminch, Ethiopia.

Pr. Experience
| | |
| --- | --- |
| 2019 (3 months) | CSD.ch, Lausanne Building Technique department:  3D modeling of buildings with Revit. I also worked with  Revizto, Navisworks, BIM360, Solibri. |
| 2014-still | Geneva, Hydro Engineers (https://hagoscon.com):  Hydrological studies and Civil engineering, independent researcher, |
| 2014-2014(3 months) | Canton Geneva, SECOE – dynamic sector for water and meteorology. Studying and evaluating the hydrology of the "L'Aire" river and the infrastructures along the river. Temporary post. link, |
| 2008-2011 | University of Fribourg, Switzerland: Scientific collaborator  (Doctorat): Research in hydrology, geomatics, and GIS, worked with software such as GIS, Geomatica,  and IDRISI, |
| 2005-2007 | South Africa, Central University of Technology (CUT): Research collaborator, Small-scale Rain Water Harvesting Technology, |
| 2004-2005 | South Africa, University of Kwazulu-Natal, Collaborator and researcher: Département of hydrology, worked in the area of hydrological modeling and engineering hydrology, |
| 2000-2002 | Eritrean Gov., Construction Engineer: Supervision of ground plus one building complex, built on an area of 124 square meters of land, including concrete mix control as well as guiding reinforcement bar placement and management of construction material, |
| 1997-2000 | Eritrea, Ministry of Agriculture Design section : Surface irrigation system design and construction such as Chute, drop structures, culverts, primary, secondary and tertiary canals. Design and construction of small scale earth dam and reservoirs, |
| 1996-1997 | Ethiopia, Sustainable Agriculture and Environmental Rehabilitation Commission in Tigray Region (SAERT):  Irrigation infrastructure construction such as drop structures and earthen canals. Supervision of small scale earth and rockfill dam construction, and |
| 1995-1996 | Internship, (Graduation Year) the University of Arbaminch, formerly called Arbaminch Water Technology Institute, Arbaminch (Éthiopia): a longitudinal and cross-sectional survey of kulfo river. |
Portfolio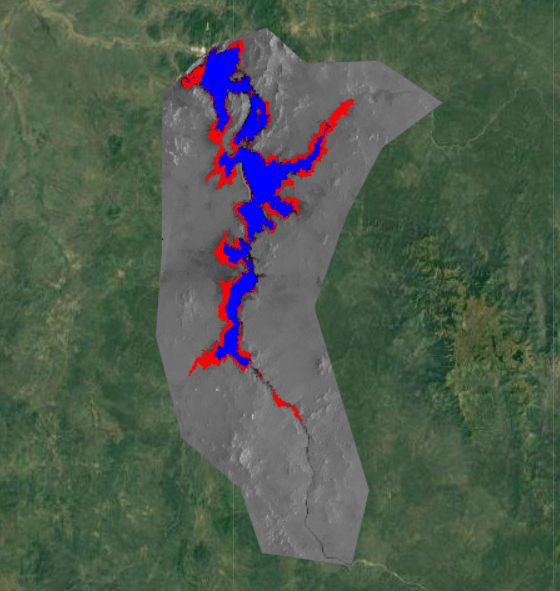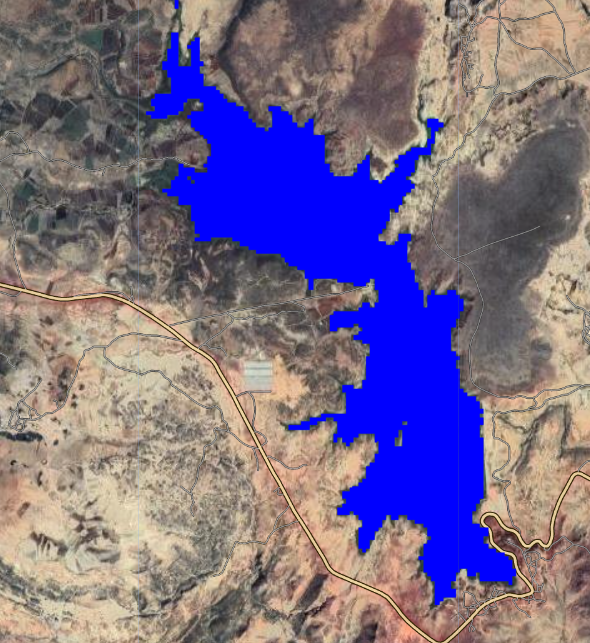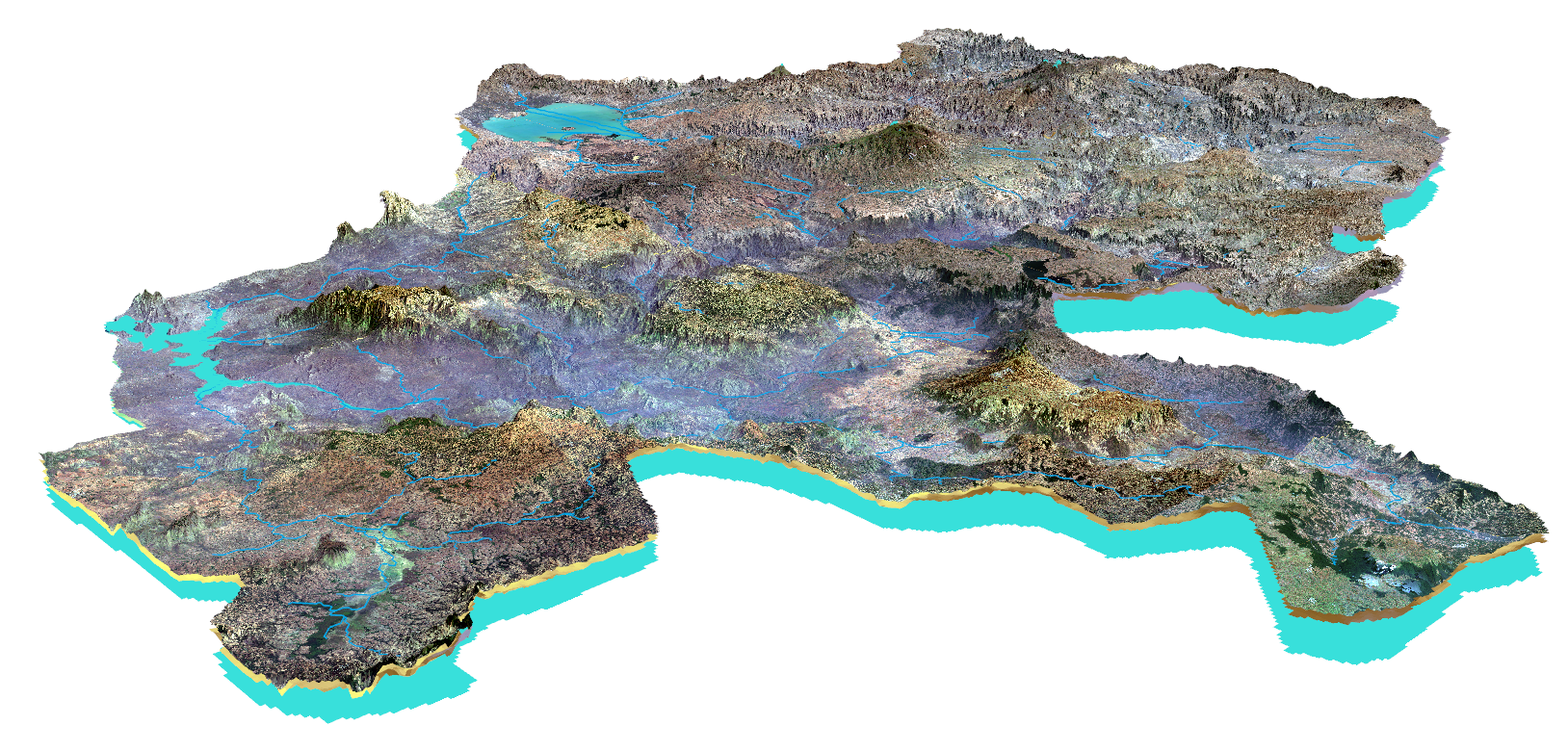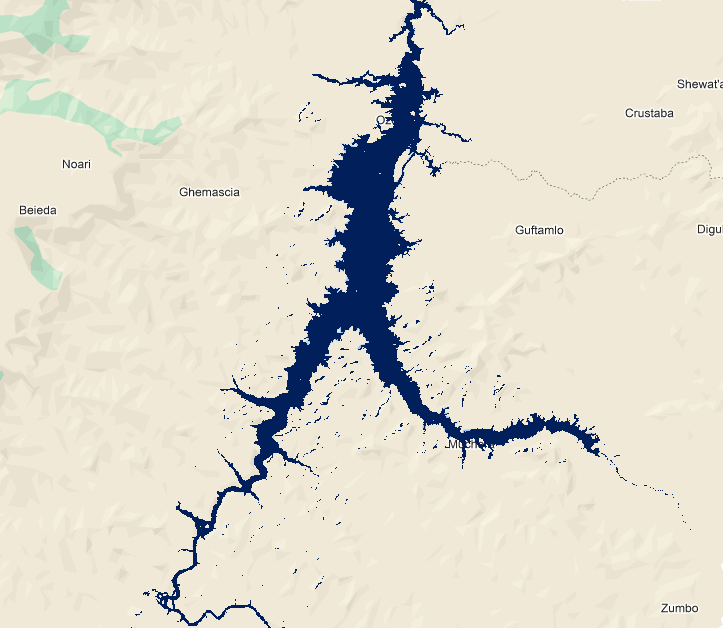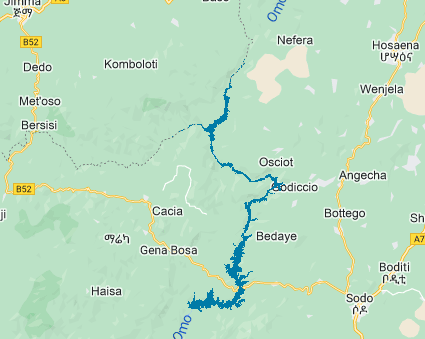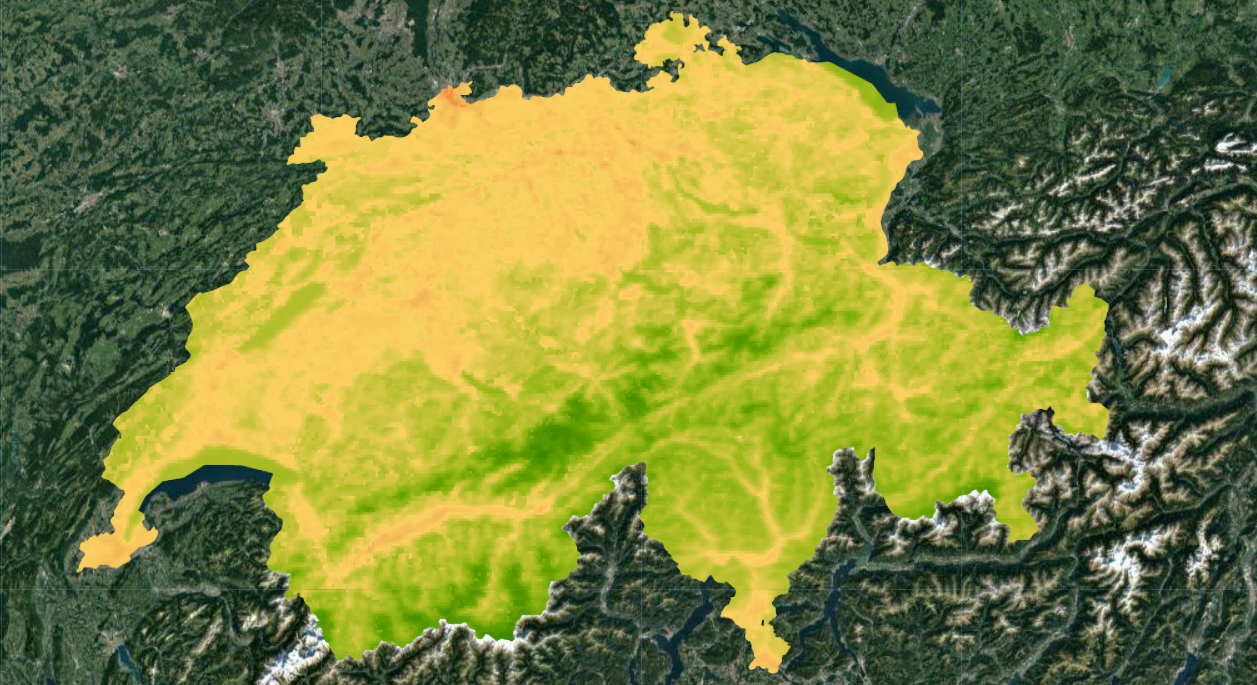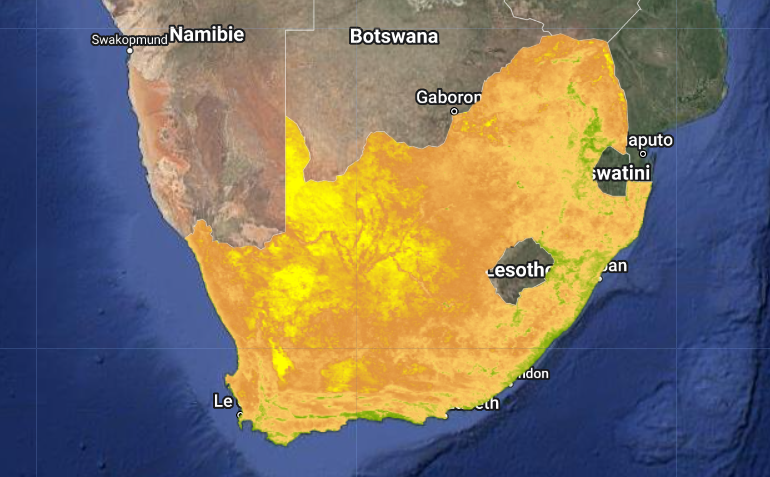 The joy of 3D Modeling
The full 3D model video for Galexis Avance, Ecublens Building In Lausanne can be seen here
La pollution sonore pendant la journée et la nuit, ainsi que le nombre de personnes dans les ménages (personnes vivant dans un immeuble ou dans chaque appartement) par tranche d'âge, peuvent être facilement calculés en un clic à l'aide de QGIS
Southern and Northern Ethiopia Memories
Champ has got a trophy today!
Distance target accomplished and distance record broken. 2021 starts with a trophy and I trust it will proceed the same for everything.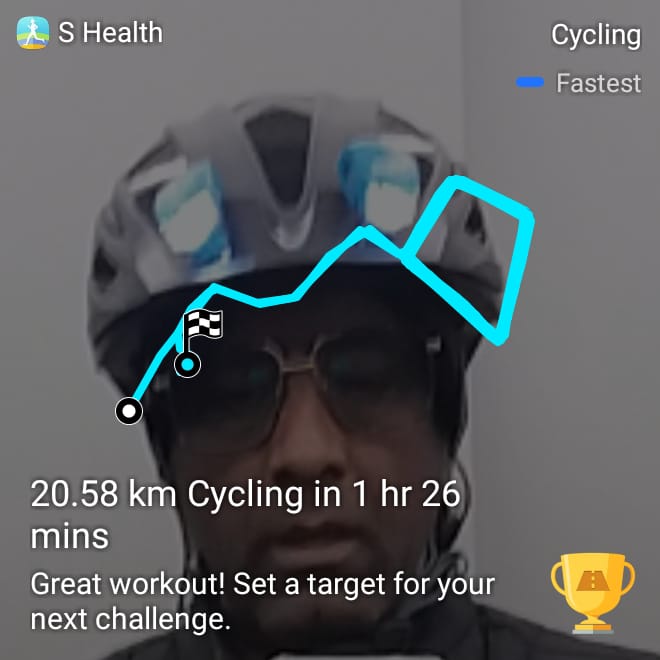 Sport for Health
Outdoor activities such as hiking and cycling make my days better.
Today (20201228) due to weather conditions, I interrupted my cycling activities at 21 Kms. However, I noticed that my hours are getting better after repeated training sessions. 
This week's challenge was cycling. The above-indicated images are morning cycling activities. The dates are from 20201210-20201221. These were only 10 days of challenge and the cycling activity will continue…… In the same month, there were hiking activities as well. Because of my achievements, I think I am a champion LOL! Now you can call me Champ.
Professor Roland Schulze, UKZN Hydrology Professor Emeritus and Senior Research Associate in the Centre for Water Resources Research (CWRR), received a Lifetime Achievement Award at the African Utility Week Industry Awards which recognises energy and water influencers in Africa.
Over 600 guests from 30 countries attended the glamorous black-tie event, many of them Africa's most renowned power and water industry professionals. Schulze was selected winner of the Lifetime Achievement Award by a panel of 22 international judges.
'This is a proud and emotional moment and a humbling experience,' said Schulze, who also reflected on the individuals and institutions who influenced his outlook and success, including his parents whose dreams were cut short by the Great Depression, leading them having to curtail their schooling at the age of 14 to start work.
Schulze, who completed his undergraduate, Honours, Masters and PhD studies at the then-University of Natal, began his career as a high school teacher of Science and Mathematics, joining his alma mater in 1969 where he worked until formal retirement in 2007. He piloted South Africa's first hydrology degree course in the early 1980s; the discipline grew under his leadership to form the CWRR, now training more than 150 undergraduate students and 30 postgraduate students from around the world annually.
Schulze was also visiting professor at the IHE Delft Institute for Water Education in The Netherlands and at the Swedish Meteorological and Hydrological Institute. He has been involved in more than 100 short courses on hydrological modelling and climate change in South Africa, Africa and Europe.
Schulze's involvement in national and international level hydrological research spans more than 50 years. For the past 30 years, he has been pursuing applied climate change research. Landmark achievements include development of the Agricultural Catchments Research Unit (ACRU) agro-hydrological modelling system and the SCS-SA design hydrology simulation model.
He has over 600 varied publications to his name, from refereed journal papers to books and popular articles, with further publications forthcoming. He has spent six sabbaticals at institutions in the United Kingdom, Germany, the United States and The Netherlands. Schulze has supervised 67 Masters and 20 PhD students, with eight students currently under his supervision. His graduates have gone on to make a considerable impact in various sectors.
Schulze's accolades include a Fellowship of the University of Natal, a Fellowship of the Royal Society of South Africa, Life Membership of the International Water Academy in Norway, a South African Institute of Agricultural Engineers (SAIAE) Fellowship, Membership of the Academy of Science of South Africa and numerous "Best Lecturer" awards. He is the recipient of Gold and Silver Medals from the SAIAE. read more
Contact
Address
Chène Bougeries,
CH-1224 Geneva, Switzerland
webmail:
Send your message through the webmail
Availability
I am available for short or long-term assignments, research work, 3D Modelling, construction supervision, or any other similar contracts ________________------------------------------